Welcome to Website Banner Stickers with matching bumper stickers where you can create your own style, colors and designs to drive traffic to you, your website or just share with friends.
Menu Options.
1.
order custom designs
,
2.
use the premade template
3.
create your own.
4.
Use Text Template
.
5. View
how it works
,
6.
View Banner Examples
.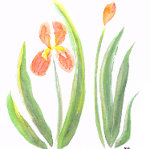 websitebannersticker
Bumper Sticker
7 in 1, are 11x3 inches, Website Banner Stickers.
Home Page
Terms of Use
About Us
Contact Us